How Red Sneakers Mobile Marketing began is rich in Internet and Marketing history. It all begins around the founder, Ed Moore.
The History
With the move to Fort Myers, Ed continued his marketing career. He worked at Gator Country 101.9FM, developing marketing campaigns and strategies for local, regional and national clients. Over the years, he helped his clients make money and became a valueable resource for them. Renda Broadcasting saw his value and promoted Ed to General Sales Manager of Gator Country 101.9FM.  During that time, Ed had been following tech news and was learning about this new thing coming, called the Internet. Finally, it arrived in Southwest Florida.
Radio Introduces the Internet

Way back in 1993, Ed convinced the owners of Gator Country to let him buy a website for the radio station. It was purchased from a company called OnRadio, which at that time, was only selling to radio stations. Their model was to place a banner ad on the bottom of every page for national advertisers. At that time, they were giving them away because no one had ever purchased them, they had no idea how to charge for them. So, they were simply 'there'.
Every week, Ed would have a phone call with his rep, Jane, from OnRadio. They would discuss promotions that other radio stations were doing, what Gator Country was doing and what worked. Basically, the DJ's were teaching the listener's what the Internet was, what a website was and how to log on. All of this was done through a 24 buad dial up modem. Being the General Sales Manager, Ed would always ask Jane if anyone had learned how to make any money with their website. The answer was always "No".
Revenue Made On the Internet
One day, AmSouth Bank moved into Fort Myers. They spent thousands on television and radio. But, even with a 28% marketshare, the marketing agency chose NOT to buy air time on Gator Country because it was Country music. They stereotyped the listener as very low income, not worth targeting. Well, being in charge of sales, Ed knew the market, knew they were missing the boat and had to find a way to tap into the money being spent. Here's what he did that ultimately changed the direction of his life...
At that time, unemployment rate was so low that, if you didn't have a job, you really didn't want one. With that, the production department produced a commercial basically asking the question "Are you happy with your current job?" and Ed took that to the HR department and sold them a radio schedule and this new fangled thing called a recruitment ad for their website and had a contract signed. It worked so well, they signed a 13 week contract AND wrote him a reference letter!
He had GREAT NEWS for Jane the following Monday! She asked how he did it, he gave her bits and pieces of information. The President of OnRadio called him, told him he was overnighting airline tickets to the NAB Convention in Seattle (e-tickets weren't invented yet) and spent the next 4 days entertaining, talking and brainstorming. At the end of that time, he offered a job to Ed that doubled his income and Ed gave his notice to Gator Country.
Ed was the first General Sales Manager in radio to generate revenue on the internet!
Evangelizing the Internet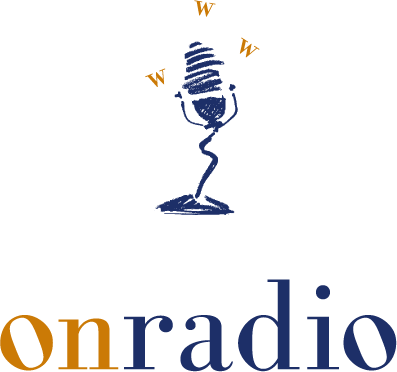 Ed spent the next couple of years working from his home (before it was cool), traveling the United States selling websites to radio stations, teaching the Program Directors how to promote and teaching the Sales Managers how to make money with it. Ed worked with the developers to offer 'shockwave' games to radio station like K-ROCK in NYC, Juice FM in Liverpool, & WBLS in Atlanta. OnRadio promoted him to Field Marketing Director, but before he accepted, he convinced them to send him to school to learn to write code. He justified it that he would be able to 'speak-geek' to the developers. He was always running into roadblocks when he came to them with a new idea. They would tell him why it couldn't be done and he new it could, he just didn't know how. So, he learned code.
At the 1999 RAB convention in Orlando, Ed was responsible for orchestrating the first ever trans-continental live webcast between 3 radio stations (LA, Atlanta, Fort Myers and a jazz artist in Paris, France... all hosted at Universal Studios. Oh... and wifi hadn't been invented yet. Figure that one out!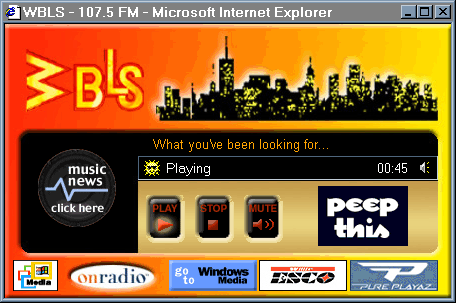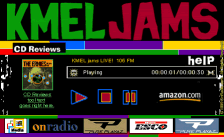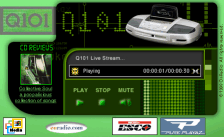 The Internet Bubble
The Internet Bubble burst, companies started swallowing up internet companies and Ed had to make a decision: move to a major market and accept a big position with a company that might last OR start his own company.
His first company was called Digital Revenue. He developed websites with a CMS, was an SEO Coach and owned a dial-up company, all in Fort Myers. SEO in Fort Myers was pretty simple back then. All you had to do was have a boatload of links pointing to your website and enough keywords on your pages, and Voila! You had an SEO company. At that time, he concentrated on Radio Station business, since he already knew the players. Under his company, Digital Revenue, he landed new sites for Gator Country and it's sister stations with the Renda Group. He was on the verge of closing major deals in NYC in September of 2001.

9/11 Changed Everything
In late August of 2001, he went to NYC to present to K-ROCK and their station group. They were reviewing the contract as the development was extensive. Then, 9/11 happened and that changed everything. For weeks, the radio industry was upside down and in turmoil, as was the entire country. For weeks, there was no new business coming in Nationally, so they new they had to change their focus and decided to target local business. With that, Ed became a member of several organizations in the Fort Myers area.
Internet-To-Cloud: Rebranding
While Digital Revenue was growing, they had a problem. No one could remember the name. People would constantly call it Digital Review. Even clients, who wrote checks every month just couldn't grasp the name. Ed thought about changing it many times, but rebranding can be a real challenge. One day came the last straw.
He was hosting an SEO training at the Lehigh Chamber of Commerce, which was his client. They wrote checks to Digital Revenue. His company was introduced as Digital Review... for the last time!
Back to the office he went, determined to rebrand. The entire internet was rebranding to the cloud, so it was perfect timing. Owning well over a hundred domain names over the years, he started going through the list. Finally, one JUMPED out at him as soon as he saw it.
Today, Tomorrow and Beyond
Red Sneakers Mobile Marketing was born. 
A strict focus on branding has been adhered to. Red Sneakers Mobile Marketing... foot traffic delivered has become the tagline. That has been a philosphy Ed has carried through the years and will continue. The name is memorable and has made an impact in the local market in a short amount of time.

As far as the products, being a true developer, Ed is determinde to develop the best websites for SEO and the best SEO Tools on the market. While WordPress is the most popular platform, it is not the best for SEO. Far from it. The websites by Red Sneakers include specially developed modules for the schema markup that is critcal for getting your business to the front of the search engines.
Ed and his Team are continuing to grow Red Sneakers Mobil Marketing. He is strong with FGCU's Internship program, helping mentor students and develop their talents. Recently, he moved offices from Fort Myers to Estero and will be doing more SEO seminars for the business owners and students in Estero, Bonita Springs, Fort Myers, Cape Coral and Lehigh Acres. 
With a rich history and deep knowledge of SEO, Ed and his Team are ready to go to work for you. 
Red Sneakers Mobile Marketing... foot traffic delivered.