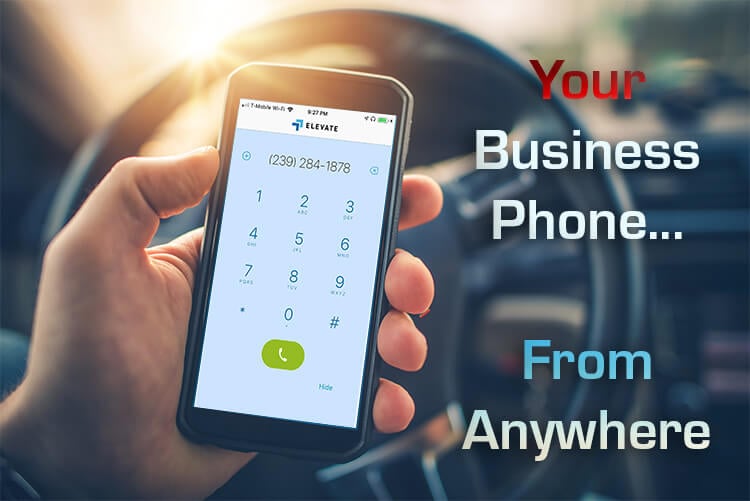 Your business phone, in the palm of your hand.
Mobile workers now have instant access to their corporate phone extension – anywhere, anytime, and on any device.
THE ELEVATE MOBILE APP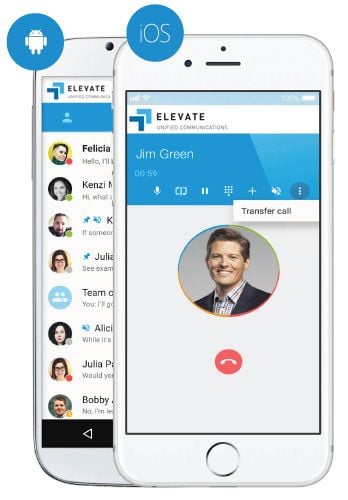 This powerful mobile application transforms your phone into an essential collaboration tool, making teamwork on-the-go easier than ever. See who is available, send and receive team chats, place calls and see voicemails —anytime, anywhere.
NEVER MISS IMPORTANT CALLS
Extend your business phone number and extension to your mobile phone, so you can place and receive calls on-the-go or even transfer calls from your desktop phone to your mobile device—seamlessly, without interruption.
EASILY COLLABORATE FROM ANYWHERE
Your full desktop chat history is synchronized with your mobile device so you can stay connected and continue conversations no matter where you are.

The Elevate Mobile App is available in both Android and Apple iOS versions. Download it for free in the Google Play Store or Apple App Store.
ALL-IN-ONE
Place a call, send a chat, share a file and start a video conference--all from your mobile device.
CONNECTED
Your business phone number & extension extends to your mobile phone.
PRIVATE
When you place a call, the mobile app sends company caller ID info, never your personal cell.